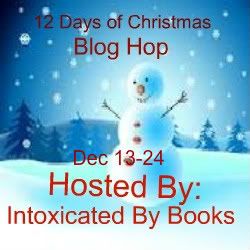 CAN YOU BELIVE ITS CHRISTMAS TIME AGAIN!
THIS YEAR I S SER AWESOMNESS'S FIRST CHRISTMAS!
AND WE ARE SO VERY HAPPY TO BE PART OF THIS BLOG HOP!
TO CELEBRATE OUR FIRST XMAS WE ARE GIVING AWAY A
$15 AMAZON OR BARNES AND NOBLE GIFT CARD!
ps: dont be a scrooge, enter the other giveaways on the blog too! click the link's below!