OMG! I just found this article, its been around a while but I have had my head stuck in the sand. This is awesome news! Sherrilyn Kenyon's Dark Hunter and Chronicals Of Nick are set to be adapted! This is so exciting! But I ask this.... Who could possible ever live up to Ash?
I have attached the document for your reading pleasure!
Amber pacts with paranormal novelist Kenyon
Shingle will develop films, TV and webisodes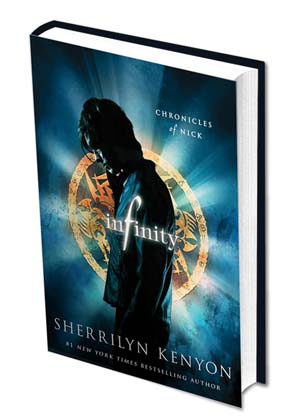 Amber Entertainment has signed a partnership with prolific paranormal novelist Sherrilyn Kenyon to develop and produce films, television and webisodes based on her books.
First project to be developed is "Chronicles of Nick," based on the young adult series. In the first book, "Infinity," 14-year-old Nick Gautier discovers that the football team has been turned into zombies, sets out to stop the attacks and learns he has a key role in an unseen world.
Kenyon will serve as producer alongside Ileen Maisel, founding partner of Amber.
"As a longtime fan of the films that both Ileen Maisel and Mark Ordesky have produced, I couldn't be more excited," Kenyon said. "I look forward to working with them to make my characters flesh-and-blood people."
Kenyon has penned more than 60 novels. Her "Dark-Hunter" vampire series has sold more than 22 million copies and been adapted into a manga published by St. Martins, while her Lords of Avalon novels have been adapted by Marvel comics.
The Kenyon pact is part of the strategy Amber has pursued of acquiring and converting recognizable properties, such as novels by Gerald Browne, Judy Blume and Jackie Collins into films, with the authors becoming partners in the productions. Amber, founded three years ago, is headed by former New Line execs Maisel, Ordesky and Jane Fleming along with Lawrence Elman.
Amber's Maisel and Elman are teamed with Julian Fellowes ("Gosford Park") to produce Carlo Carlei's "Romeo and Juliet" with Douglas Booth and Hailee Steinfeld. It's in post on "Possession" with Haxan with "Blair Witch" director Eduardo Sanchez helming.
Kenyon was repped in the deal by Erica Spellman Silverman at Trident Media Group on behalf of Robert Gottlieb.